New heating system being installed in the gym this week!

The Spray School Board approved the district's 2021-2022 school calendar at their last board meeting January 11, 2021. The calendar is also posted our website.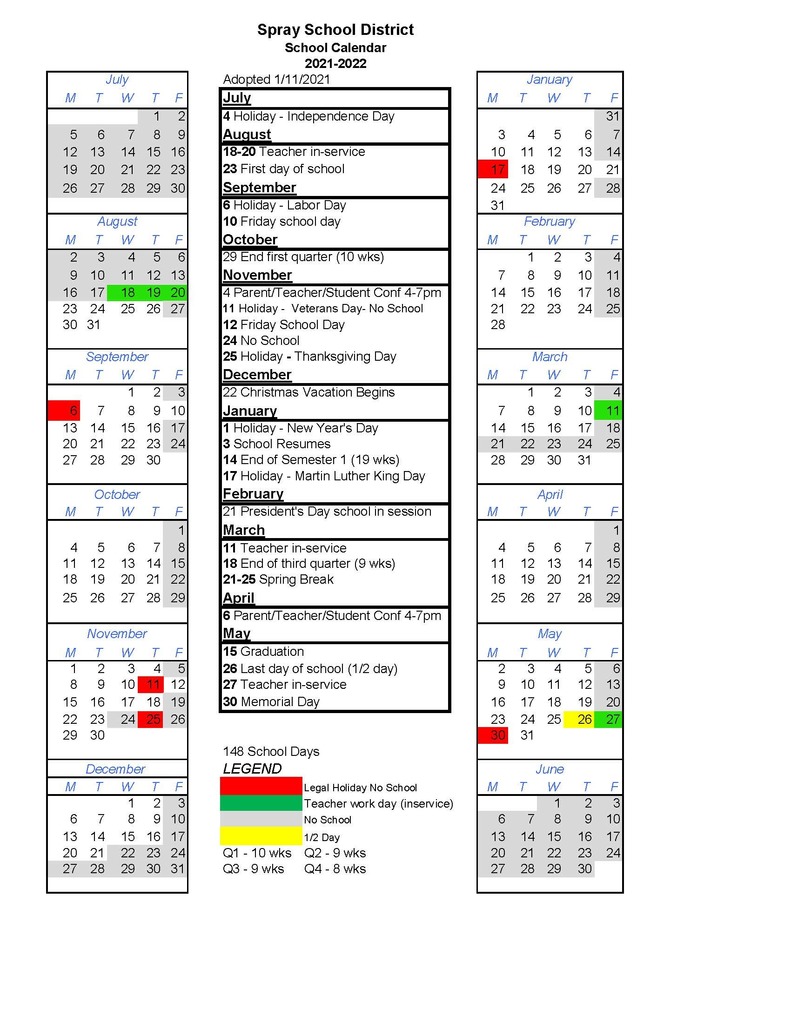 Remember-this is a 3-day school week, no school Friday, January 22nd even though we had Monday the 18th off.

Reminder - no school, Monday, January 18th, 2021 Martin Luther King Jr. Day

Attention picture takers! I am looking for Spray School sports pictures for our new website. Please email photos to
jboise@spray.k12.or.us
Thank you!

Happy New Year! Back to school, Monday, January 4th!

12/22/20 School out at noon for holiday break! See you back on January 4th 2021!


The Spray students' have spoken. Check out our new Eagle logo!