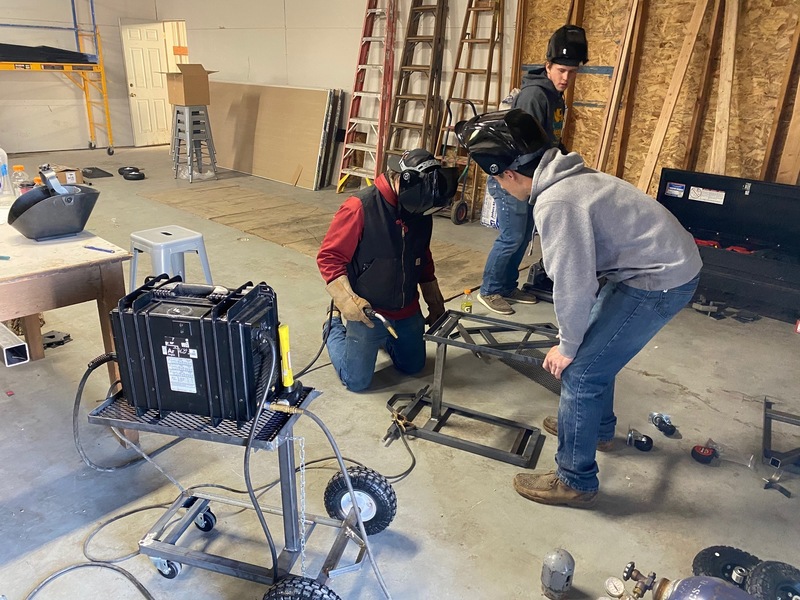 The new Career & Technology Education Program at the Spray School is in full swing with small engine repair and welding classes going on right now! Students are getting hands-on experience tearing down and rebuilding small gas engines AND learning how to weld. Under a welding instructor (on loan from Alaska), students were put right to work building metal work benches, steel racks (to hold materials), window security bars, horseshoe hooks and more!
The idea for a CTE program came when the school bought a property in Spray for a boys dormitory (to house International students during the school year). The property happen to have a large shop, then the idea came to build out the interior of the shop for a career & technology program. In short, a budget, a plan and the right people were put together and Spray students are hard at work learning trades that could help land them a job right here in rural Wheeler County.
It is in the school district's plan to have a certified welding teacher in the program next school year and to call on local mechanics and carpenters to help add to the variety of trades to learn.
For more information on Spray's Career & Technology Education Program, call the school at 541-468-2226.